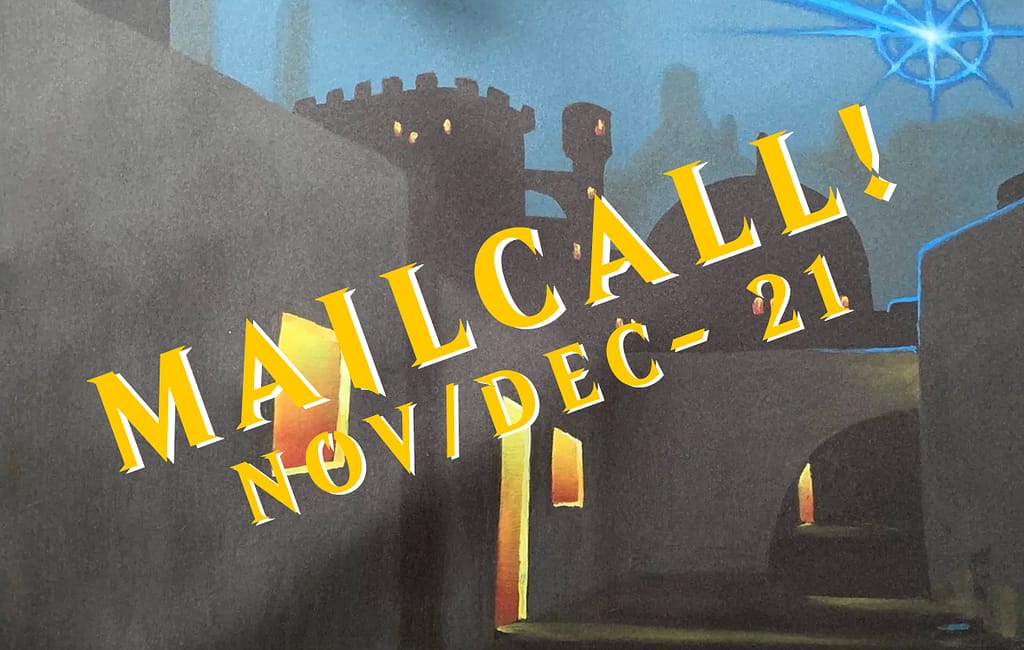 A whole year has gone by, and we are already approaching Christmas. A strange year in many ways, except for the signed cards journey! One goal was to complete at least one expansion all signed, but wouldn't you know…I managed to do more than that 😉
#1 – Wall of Healing Salve
First mailcall was a small and random one. Wall of Swords and Healing Salve…might not work together, but the signs are good!
#2 – Witch Hunter Beta Plains
Already having a good collection of signed Beta Plains, I did not think I needed more..but to my fear; not all 20 of them where altered…so I went and bought this fun alter featuring Witch Hunter from The Dark-expansion. Simply fantastic!
#3 – Rock Su-Chi
Having only three signed Su-Chis, I've searched far and wide for the final copy that was not super-over-priced..luckily there's Ebay and I managed to snag the last one off there! And I also took home a 4th signed Rock Hydra 😉 This last Su-Chi also made it possible for me to say that I now have a complete signed Antiquities-collection!
#4 – 4x Islands
Wait, don't I already have all signed Islands that I need? Well, yes…but four of them where in another art, which triggered my OCD…said and done, now I have all 20 signed Islands in the same art!
#5 – Beta Plains Armageddon
Two more altered Plains are needed to get my collection complete, and this one featuring the iconic card Armageddon did not disappoint!
#6 – Random #1
Some green signed cards from Unlimited, and a Feldon's Cane that I needed since I had three with the same signature-style and one that was another one..OCD did not like..at least that's taken care of now!
#7 – Altered Disk and Beta Plains!
The 20th and last altered Beta Plains are now in stock, and I was not dissapointed that it was also double-signed by Myrfors. On top of that, I managed to snag a really cool signed and altered Disk from a fellow Swedish player. Into the deck you go!
#8 – Random #2
A true super-mailcall! Not only some playsets that I did not have at all from before, but also some extras from UNL that I've been searching for. So now I have quite a few more complete playsets, nice!
#9 – Random #3
Last but certainly not least comes a really cool mailcall. Two last cards needed for a complete Arabian Nights-collection got in day before Christmas, as well as some additional fun cards.
That's all for 2021, it sure has been a good ride! 2022 will bring even more signed cards I hope, so that I can be 100% complete by the end of the year maybe? We'll see 😉 Merry Christmas and a Happy New Year!